This is a brand new lesson, which we've added to our July lesson plans!
The main focus on this bible lesson is that even though we can see God we know he is near. The underlying preschool lesson is AIR, and just like we can't see the wind, we can still see the effects of the wind….trees blowing for example!
There are lots of opportunities to teach children about God's forever presence in their lives, and lots of printable resources to go alongside the theme. Here is a sneak peak at this lesson: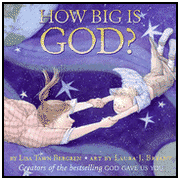 Click Here for the Full Lesson w/Printables
UP NEXT: Magnets!
Blessings,
Valerie